I always get asked why I don't change Beefheart's name. It's really a horrible name, but I just can't make myself do it. I was told that it is bad luck to change a horse's name when I was a little kid and that belief just kind of stuck. Weird, I know. Also, an interesting topic for a blog hop. I think (take pity on me, it's my first one).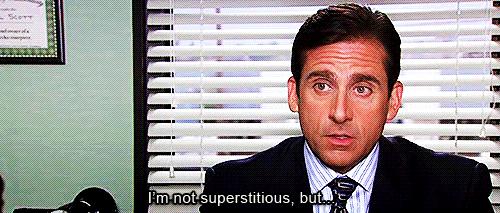 What superstitions do you have when it comes to your horses, riding, and/or showing? Do you have any good luck items/charms?
When it comes to racing, I'm a freak about what I will or won't wear.
Lucky polo. I have it in three colors.
I have about ten shirts that I will put on for race days. I won't wear anything twice into the paddock if it proved to be bad luck the first time. I don't put perfume on when we have a horse in. I have lucky/unlucky jewelry too.
Grandma's Pearls- Lucky
Mother of pearl, Onyx, and turquoise inlaid Thunderbird necklace- Lucky
Unlucky ring and bracelet
The same goes for shoes and accesories.
Lucky sunglasses
Huh. It didn't seem THAT crazy until I put it into words!
I have a bracelet (cuff) that I work, ride, and show in. I never take it off unless it's for a formal occasion (like when I was a bridesmaid). My dad had his friend, who is a very good silversmith, make it for me.
It has one of my dad's brands on it, which was also the brand that my extremely awesome childhood horse donned. I'm not necessarily sure the bracelet is lucky, but it's not bad luck and means a lot to me. Even if it is starting to look pretty worn.
For horse shows, my fortune is dependant upon my Miku show shirt
I have it in blue and will probably never get rid of it.
and my white/pink SSG Breast Cancer awareness gloves.
Other than that, the only other thing is that I don't eat until after my first class is over. This really sucks when my first ride isn't until the afternoon.
So, I'm really interested in hearing about your
crazy
strange superstitions too!
get the InLinkz code